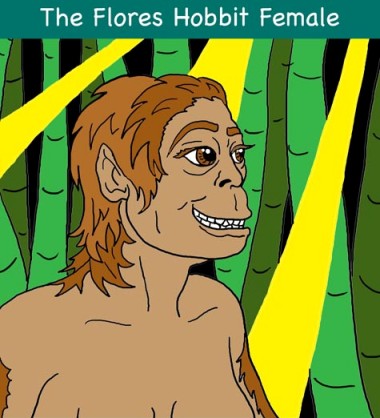 Cave halflings are another story.
When using a race-as-class system in D&D, as I like to do, halflings have a problem. As outlined in the various versions of Basic D&D, they're little more than short thieves.
Now, elves explicitly started out in OD&D as hybrid fighter-magic-users and stuck with that concept in Basic, so they add something extra to the mix of classes. Dwarves, to the extent they have underground exploration abilities, are kind of a fighter-rogue hybrid; at least, they get more interesting the more they tend toward that, and less interesting the more they are just short fighters.
In my one page rules, although it's not quite so schematic as that, I did consciously try to include a fighter-wizard hybrid (elf), fighter-rogue (dwarf), and rogue-wizard (gnome) type. I suppose an expansion might also take on the various priest hybrids, with fighter (paladin), wizard (mystic) and rogue (monk) to complete the cross-fertilization. Is this a complete scheme, with anything else just being variants on the basic classes? Not sure, but it seems that way to me.
In race-and-class systems, by the way, the halfling also fails to take advantage of the diversity available. This all comes from the concept being too tied down to Tolkien, and made worse, not better, by all the quasi-halflings that show up in Tolkien knockoffs, from kender to gwarpys. But at the same time Tolkien gives us two hobbit models: a fighter-type (Frodo and his companions) and a thief-type (Bilbo). It's a concept made for separate race and class systems, but although in AD&D it's possible to play a halfling fighter, there's very little incentive to do so. The halfling is almost always optimized as a thief under most D&D rules.
Anyway, here are my one page elf and dwarf rules.